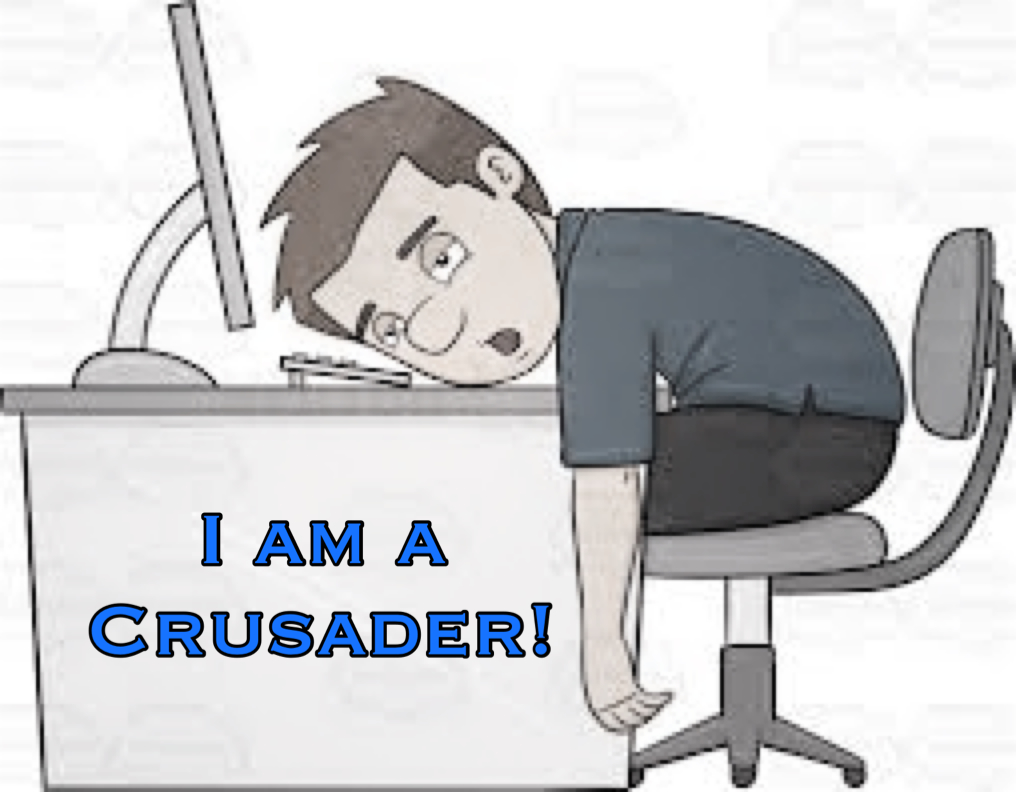 Day in the life of a struggling financial planner:
While shaving this morning I look into the mirror and say these words, "Carpe diem, today is the day."
Once I'm dressed in my business attire I walk into the kitchen, tell my kids and wife I love them and then my wife rushes eagerly out the door so the kids won't be late for school.
As I drive my vehicle to my office I stop at the local gas station long enough to grab a breakfast bar and hot cup of coffee. Blair the gas station attendant being polite continues to ask about my morning. I reply, "Great, the sun is shining, I can't complain about that." I throw my leftover change in my pants pocket, hold the door open for a young lady, then continue to cross the parking lot. I quickly skim the lot for any possible locals that might want to chat with me about their finances. Of course in that moment I realize today is no different than any other day and it's probably not the best area to be prospecting.
I slowly but surely drive the final 2 miles to my office. Once I arrive I quickly press the voicemail option on the handheld cordless phone. "No new messages!" the lady on the recording blares at me. Shaking my head, I mutter the words, "dang it."
Finding my local newspaper, I open the page showing "local events" which will be held in the community. Using my highlighter, I circle the two job fairs which are slated for later in the week. Oh who am I fooling? I've been to about six job fairs this past month talking to hundreds and hundreds of possible prospects letting them know what services I can provide to them and out of over 200 interested people that came through the line or attended the event, 0 have called me. Actually, truth is, two called me trying to sell me something for my wife? But besides that out of the 120 individual voicemails I left in the past few weeks no one has called back interested.
I turn to my computer monitor next to me and realize that the reflective image is nothing more than a depressed, no good, useless husband, useless father that couldn't gain a new client even if my life depended on it. I'm stale, my office has stale décor and my tactics are stale. Everything about me is outdated. At that very moment I remember a local financial advisor that I ran into unexpectedly yesterday at the golf course while I was prospecting. He had mentioned a Live Educational Event which is held every year. At the event successful entrepreneurs divulge their "once in a lifetime secrets of how they gain new clients everyday effortlessly."
DOES THIS SOUND FAMILIAR?
The above story was me over a year ago. I now live a life full of FREEDOM. FREEDOM of time, money, relationships and purpose.
HOW DID I MAKE A 180 turn in my life? Over a year ago I attended that LIVE Event.
I still remember that day like it was yesterday. I was in despair, my life was going downhill and I needed a wakeup call. It's the best decision I ever made. The educational stuff works, consistently as witnessed by other advisors and entrepreneurs at the previous events.
Truth be told this is an investment, seems to be a trivial investment for a huge outcome...a no-brainer.
Turn over a new leaf and invest in yourself today. Claim your future!

Recently while attending an event out of state, we visited the local zoo. It was a rather "warm" day outside. Why is this important you might ask? Look at the picture closely. The spray nozzle was pointed in a direction of watering some annual feeding plants. However with help the slight breeze that day the mist was entering the elks enclosure. Not only was the animal laying under the mist but it was also laying in the shade on a wet surface in order to stay cool. Smart animal right? Let me just say that not all of the elk in the same vicinity were as smart. We like to say that this 1 animal "thinks differently. If you tend to have the same habits in life and find yourself "thinking outside of the box." We want to hear from you.
Contact us today!